The Inland 20 is a high performance scow for two people. It is one of the most modern scows on the sailing scene today, with active racing fleets from the East Coast to the Midwest. If you enjoy exciting sailing, it's time to get on an Inland 20!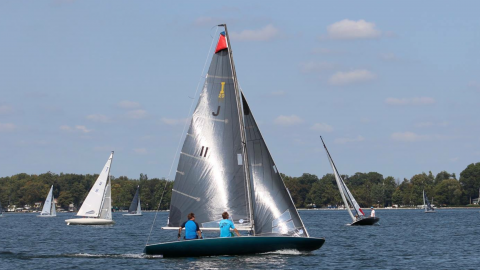 Class Champion Shares his Tuning Guide
Aaron Lynn, 2017 class champion has provided the following guide for tuning the Inland 20.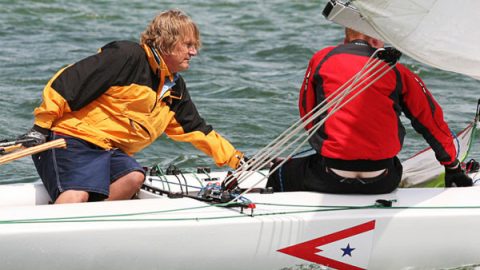 I-20 Sail Shape and Shifting Gears
By John Spargo Elements of sail shape: Camber • Position of Camber • Twist Camber: This is the term for the depth of curvature in a sail. Camber is expressed...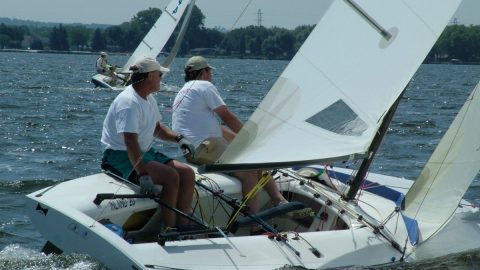 1-20 Set Up and Sailing
By John Spargo Mast Rake: In order to set proper shroud tension and rake, the order in which to proceed is as follows: Attach a measuring tape to the main...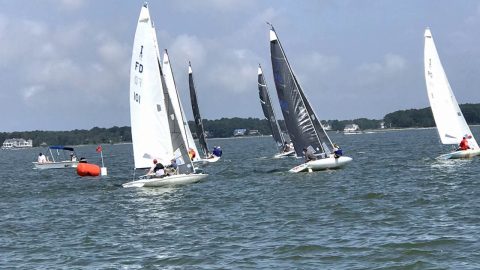 Like what you see?
Get an I20 Now!