The sign at the entrance was a surprise gift from Pymatuning Yacht Club and it set the tone for a great championship weekend: "Welcome to PYC, Inland20 Nationals."
Pymatuning is a community of 100 big-hearted members running a well-oiled sailing facility at a fantastic location. Everyone sailing at the regatta Sept. 16-18 was impressed.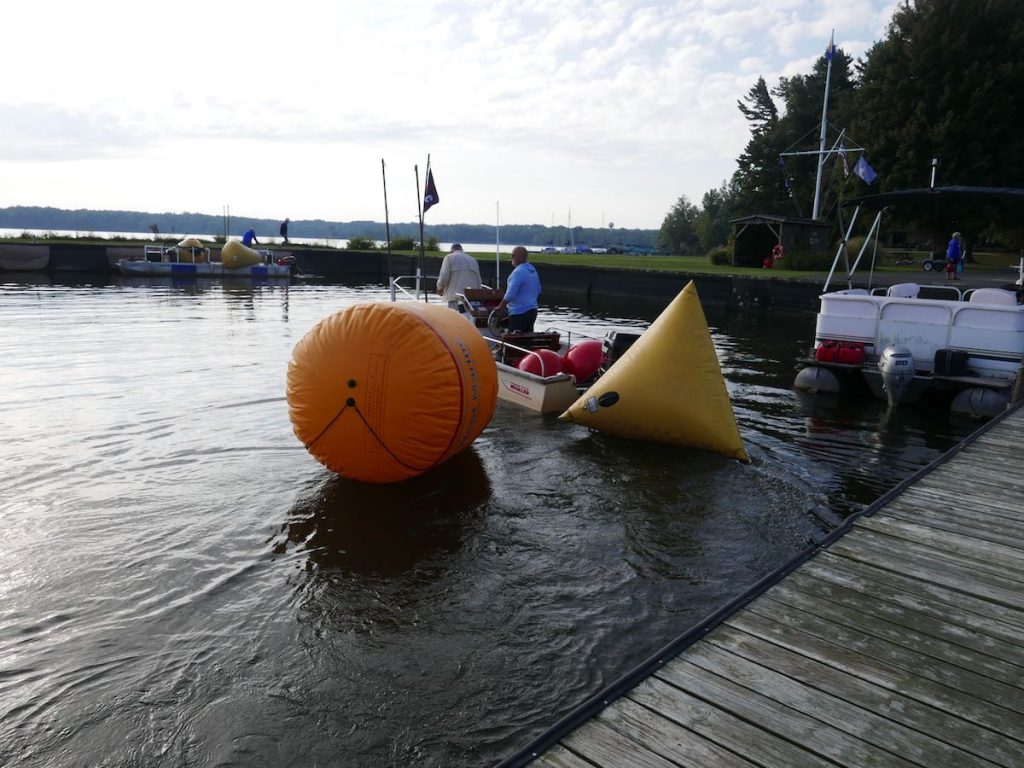 Over the course of the three-day regatta, PYC fielded 15 volunteers running three RC boats. They nimbly managed course changes, and even added an extra, "bonus" race on day three.
The PYC effort displayed competence and kindness, made all more exceptional by this one important fact: almost nobody at Pymatuning had ever seen an Inland20 scow before this year.
How did the championship arrive at Pymatuning? In 2021, the Inland20 class decided its biggest challenge was marketing. So, members urged the board to find a yacht club that had never hosted an I20 event to help raise our profile. National calendar regattas mostly rotate among clubs with established I20 fleets. A new venue would also give our sailors a new challenge, it was reasoned.
Inquiries were made at several clubs. Without knowing a soul at PYC, we filled out a form at pymatuningyachtclub.com. A week later, we heard back:
"We are a small … 100% member-owned sailing club. We have a clubhouse with a kitchen, locker rooms and meeting space. All operations are done by member volunteers, we have no paid staff, no restaurant, no bar, " wrote then-Commodore Scott Werley. Nevertheless, he noted, PYC had hosted champ regattas for Lightnings, Highlanders, Buccaneers and other classes.
A Zoom call followed, and a deal was struck. PYC followed up with lengthy instructions, including local venders for housing, restaurants and catering. A guide to the winds at Pymatuning was also shared.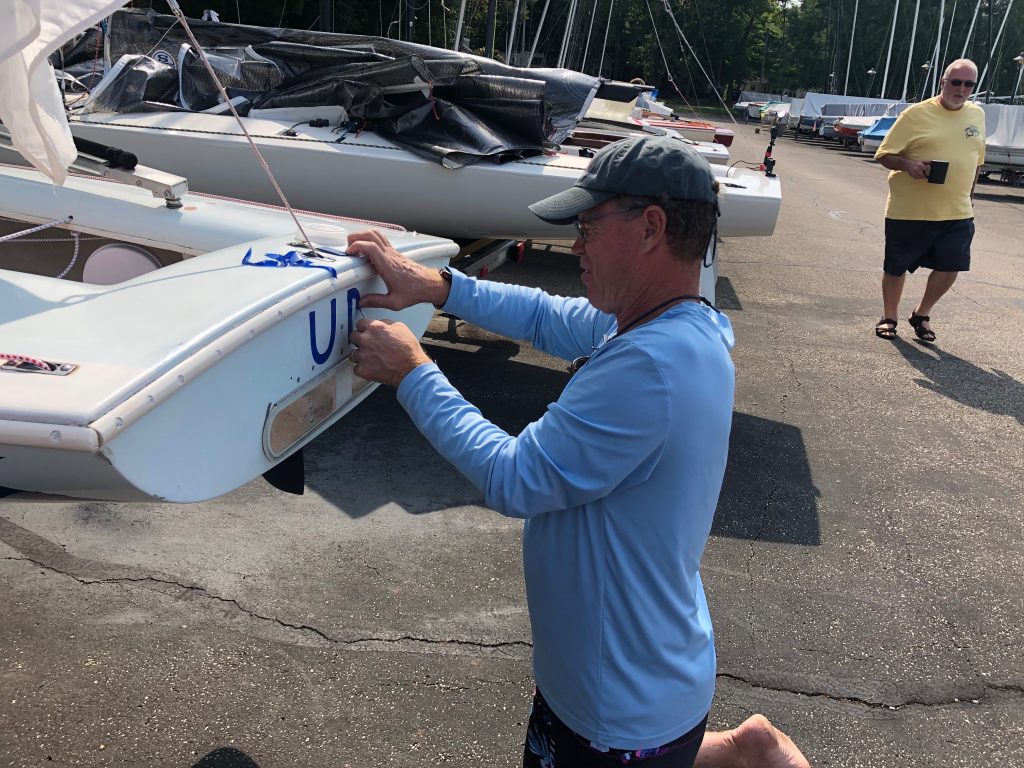 "I consider this year to be a real success for our class," said Commodore Andy Allen of Wawasee Lake IN. "Our members had a great idea to use the 2022 championship to raise the profile of the I20 so more people could learn about our fast, fun boat. I feel like this championship did just that."
The ripple effect stirred interest at nearby Chautauqua Lake, which has started a fleet. Several Pymatuning sailors also enjoyed sailing the I20. Teams from the largest I20 fleets attended, including Indian Lake, OH, Potomac River and Wawasee, IN.
But the pandemic has a long tail. Many sailors are still uncomfortable in large gatherings. COVID knocked out crew for one team, a position quickly filled by PYC sailor Eric Sherida.
Ultimately, only eight teams registered for the event. Class Treasurer Stew Harris reported that fixed costs of dinner and venue meant the event did not achieve scale necessary to break even, losing $1532.
"The reservoir is beautiful and with virtually no powerboat chop, sailing is enjoyable with any wind condition," said JR. Kendall of Wawasee Lake IN. "More importantly, the race committee and members were gracious, friendly hosts and ran our regatta efficiently while providing a relaxing environment off the water."
Lots of food… a fantastic venue …great comradeship.   When the competitors learned it was the sixtieth birthday weekend for Vic Maras, our PRO, the Karen Currie from the fleet of the Potomac surprised Maras with two pies festooned with blazing candles.   
Commodore Laura Helwig invited the Inland20 sailors back "The entire club was talking about about how kind, respectful and fun your crew was this weekend!" she said. "You can absolutely quote me!"